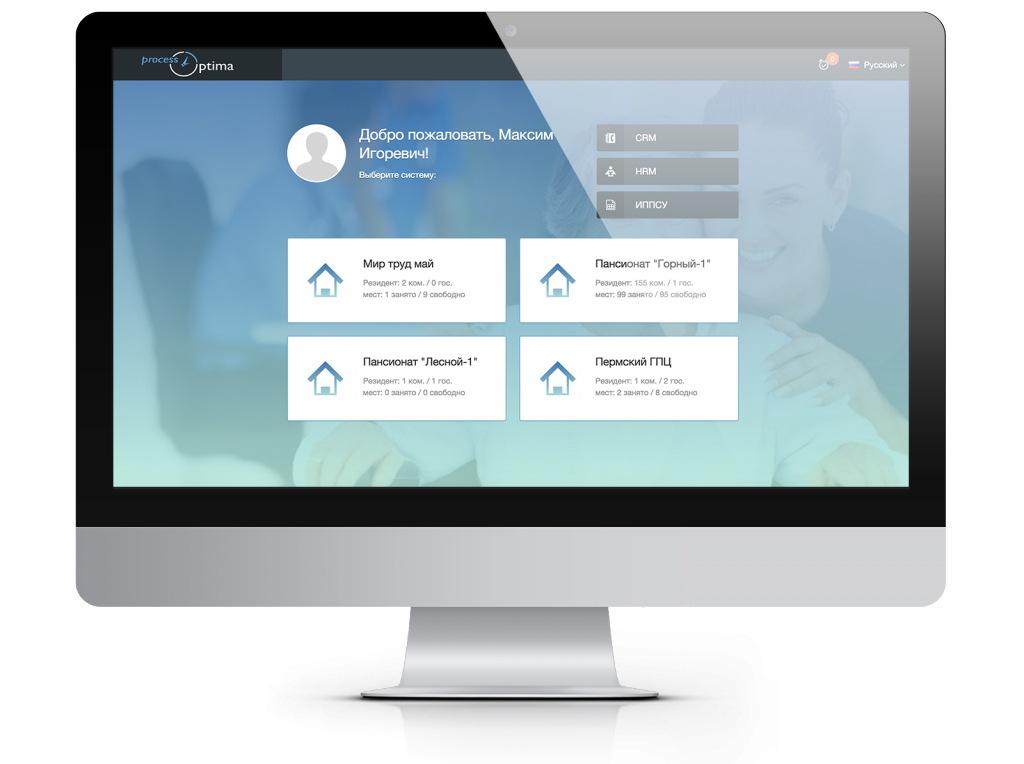 RMS Process Optima
Innovative IT solution
for optimal care in the nursing homes
Resident e-cards
RMS Process Optima allows you to transfer information about wards and services from paper to personal electronic cards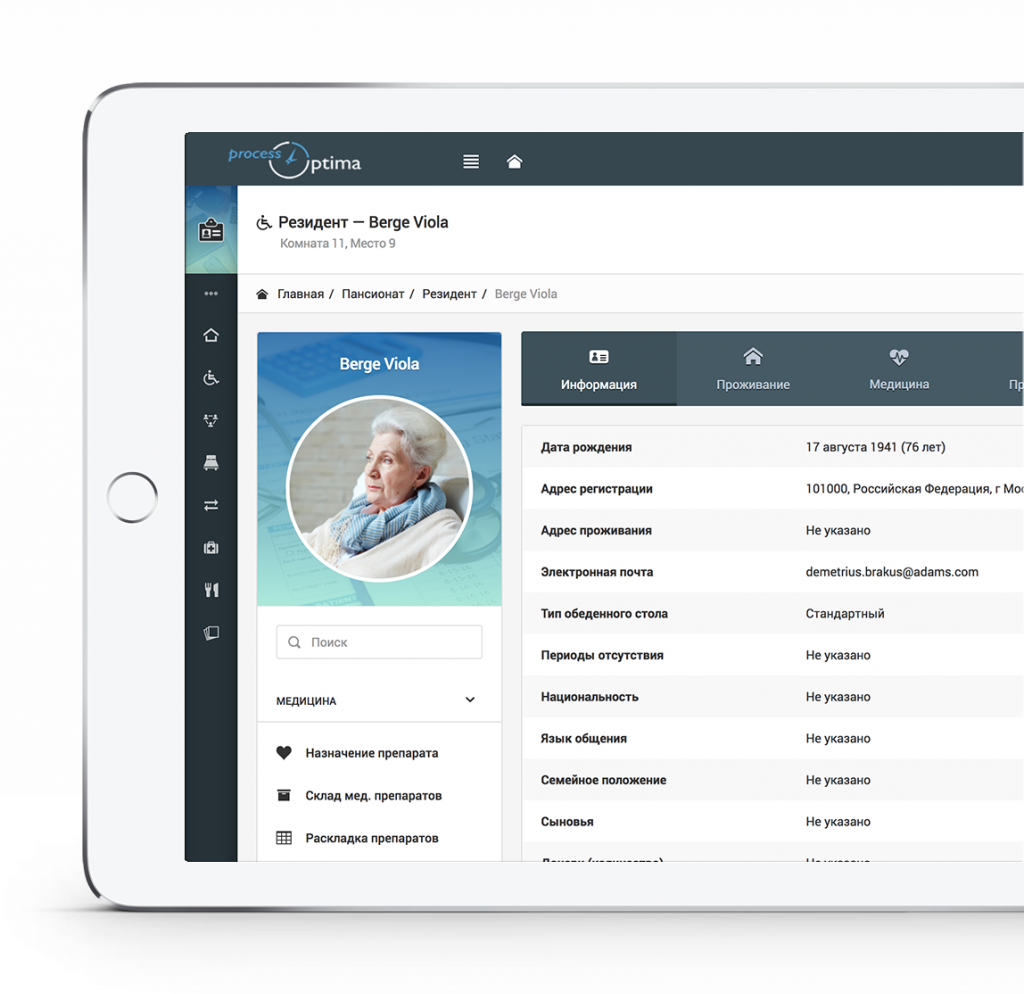 Residents card

to transfer the information about residents from paper in database by using residents e-cards.

Medical card

information about the provided medical services, care, carried out procedures, features of the ward (intolerance, allergies, habits).

Care program

to identify the dependency level of each resident and its dynamics, using GIR, FIM, etc.

Assessment of the workload of staff

to plan and evaluate the real staff load according to the number of residents and their dependency level.
HRM - employee management module
Employee card

contains personal information of the employee, schedule shifts, a list of documents of the employee.

Vacancy and relationships

the system allows you to create vacancies and look for candidates for positions. All workflow in one place.

Scheduling shifts and vacations

to plan shifts depending on the daily needs of the different qualifications of employees.
Creating tasks and monitoring execution
Optimizing the work of employees is to generate tasks and monitor their implementation. A mobile application is one of the most effective tools, due to the ability to implement: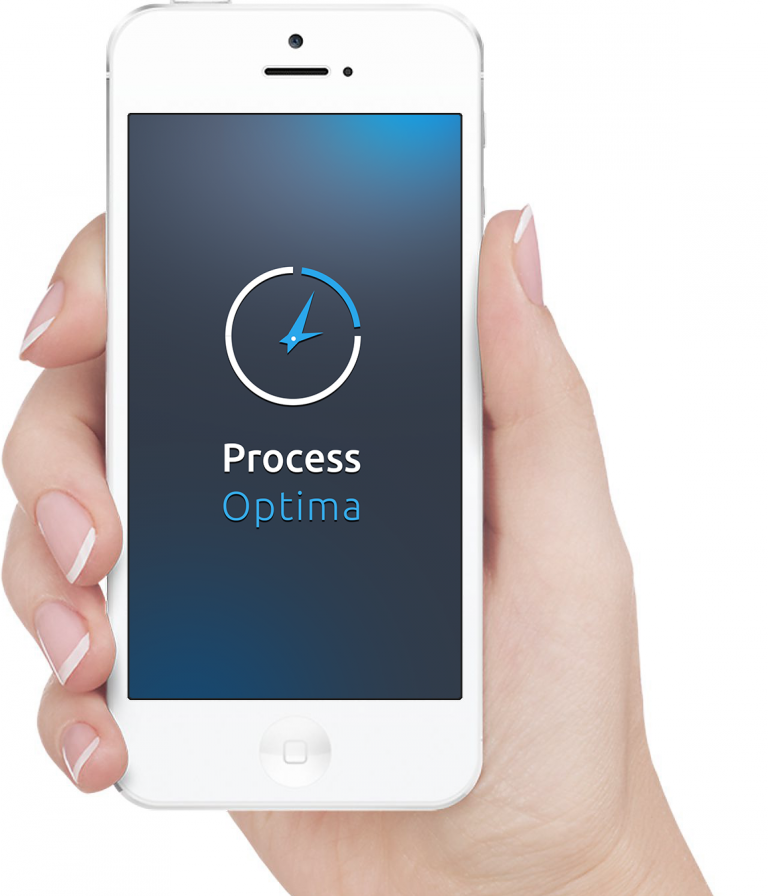 Resource accounting
The module of accounting and expenditure statistics allows to carry out objective control and needs assessment depending on the number and degree of independence of residents.
Cloud and SAAS
RMS Process Optima is a cloud and SAAS that allows you to easily replicate and adapt it to the business processes of each particular institution, and also to use it without the cost of purchasing an expensive software license (payment for the system is carried out in the form of a subscription fee).
The system allows you to significantly reduce staff costs.
As a result of using the system of achievement:
Full and clear monitoring of staff activity and services quality 
Reduction of routine work related to obtaining information and reporting from subordinate institutions / departments.   
Increasing of services targeting and quality, due to the automatic evaluation of seniors needs and their dynamic, with reference to the tasks distribution between employees.
Significant increasing of staff efficiency and general institution efficiency. 
Costs control and calculation of product needs, drugs, material resources, etc.   
Sales and beds occupancy percentage increasing.
Find our solution interesting?
Leave a request and our specialists will contact you as soon as possible